Click here to see some ideas for fun projects you can make using Scratch coding programme.
Click on the video to hear a brilliant song about washing your hands, created by Szuszi, Eva and Elisa Kidney using Scratch. They must have put a lot of work into creating this catchy tune and animation.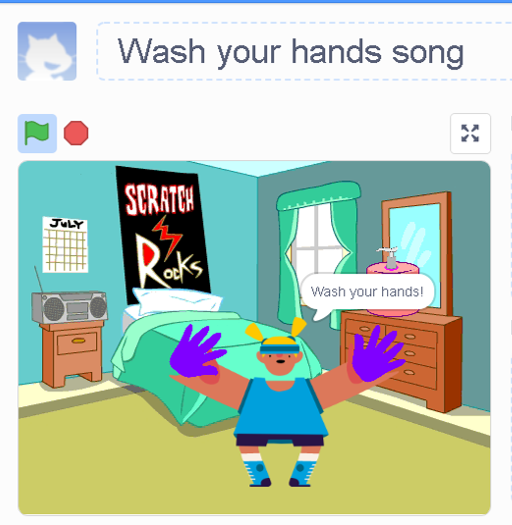 The Clare County Library held a writing competition during the Covid-19 Lockdown, titled- A Day in My Life. The competition was open to all students aged from 7-15 years.
Elisa Kidney, in 3rd class, was shortlisted in the 7 to 9 yrs category, for her story- The Day We Lost Our Puppy.
Eva Kidney, in 4th class, was Highly Commended for her story, The Treasure Hunt, in the 10-12 yrs category.
And Zsuzsi Kidney, in 6th class, was shortlisted in the same category, with her story- If Walls Could Talk.
A massive well done to all three girls for doing so well in the competition. Please see below the links for each story.
Elisa's story- The Day We Lost Our Puppy:
http://www.clarelibrary.ie/eolas/library/services/childrens/creative_writing_20_shortlisted4_7to9.htm
Eva's story- The Treasure Hunt:
http://www.clarelibrary.ie/eolas/library/services/childrens/creative_writing_20_commended1_10to12.htm
Zsuzsi's story- If Walls Could Talk:
http://www.clarelibrary.ie/eolas/library/services/childrens/creative_writing_20_shortlisted5_10to12.htm