Home » Posts tagged 'Europe Day'
Tag Archives:
Europe Day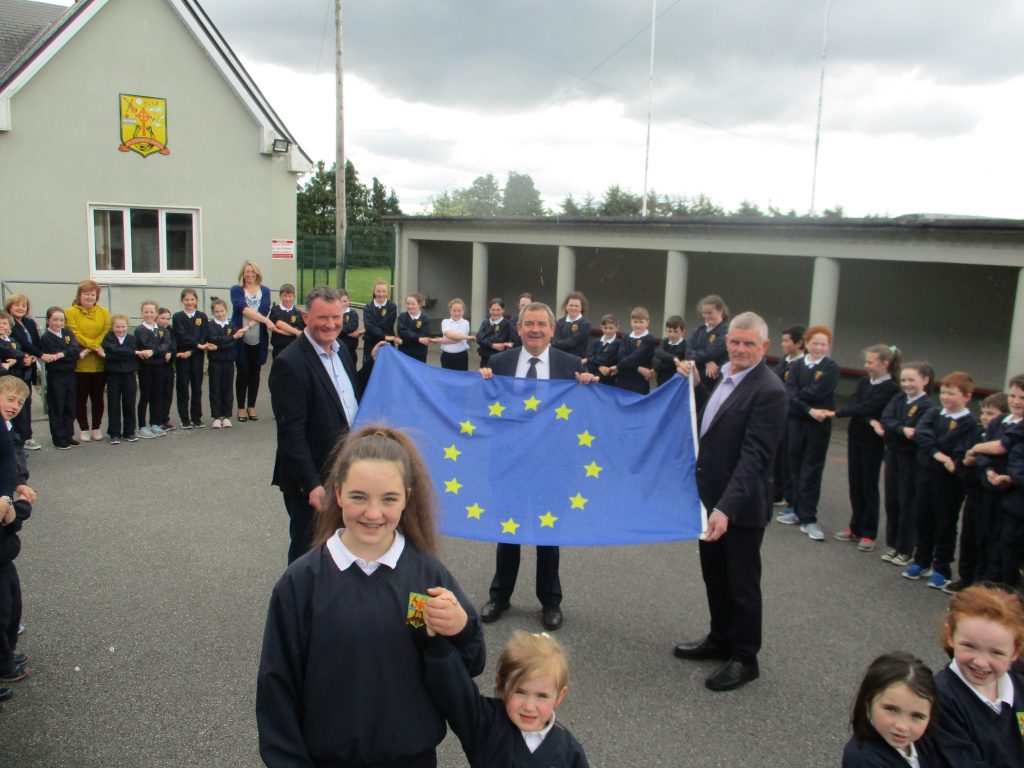 The pupils of Feakle National School celebrated Europe Day with a huge handshake for Europe. Our local Councillors; Joe Cooney, Pat Hayes & Tony O'Brien joined in our celebrations and came to see the project work 3rd & 4th Class did for our Blue Star Programme this year.
We were delighted to receive a 5 year Blue Star Award for participation in the Blue Star Programme. The pupils of 3rd & 4th Class travelled to Dublin to accept the award for all our pupils, past and present, who have worked on projects about the history, geography and culture of countries in the European Union since 2012.
The Minister for European Affairs, Helen McEntee, presented the award in Iveagh House, Dublin and we displayed our project work for Ministers and Ambassadors who were there to see our project work.